THE MISSION OF HEALING AND DELIVERANCE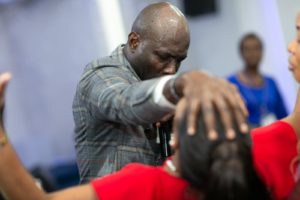 "To End affliction, Wipeout tears, Restore men to their destinies through the Revelation of the Word (Bible), Manifestation of power and Reality of the Holy Spirit". This mandate, God gave to his servant Apostle Johnson Suleman so many years ago. To the glory of God, there has been a tremendous move of the power of God in the lives of thousands all over the world. For men to be restored, healing and deliverance must take place through the word of God, revelation and manifestation of the Holy Spirit.
Are You In Need Of Healing And Deliverance? Our Prayer Ministers Are Here For You!
Imagine sailing in a turbulent sea, perhaps all alone or with your family and friends right in the middle of the sea. No life jacket and to make matters worse not even a person amongst you can swim unimaginably eerie right? The world has been a turbulent sea for millions of people, stressed filled, worried and uncertain if they will survive the next day. Therefore, this has become the sole reason why people seek healing and deliverance and every other solution as it relates to their problems. 
At this point, God becomes the only option where we can get ameliorated off all the worries of life. Talking to a brother, a sister or even a pastor becomes one of the ways to get relieved. Hence, it is the sole responsibility of the Houston church to ensure that we encourage one another. Even as we journey through our Christian walk with God in faith and pay deaf ears to the storms of life. One of the ways we do this is by ministering healing and deliverance to people like you in need of one.
Are you in dire need of healing and deliverance and would like to talk to or pray with someone from our local church?
Please contact +18325988144 or send a mail to ofmhoustontx@gmail.com we love you and expect to hear from you soon. God bless you.
What is healing and deliverance?

This bible excerpt from the book of James gives us a clue to what healing and deliverance entail. "Is anyone among you sick? Let him call for the elders of the church. And let them pray over him, anointing him with oil in the name of the Lord. And the prayer of faith will save the sick and the Lord will raise him. And if he has committed sins, he will be forgiven. Confess your trespasses to one another and pray for one another. That you may be healed, the effective, fervent prayer of a righteous man avails much." James 5:14-16
In essence, the Healing and deliverance ministry is focused on helping people to walk into freedom from every kind of oppression. This oppression could be a physical ailment or a spiritual one. Spiritual in the sense that, one may be possessed by demons and suffering from attacks and oppressions by the evil one. And sometimes, healing and deliverance can also be administered to one who is depressed, hurt, bittered or in pain, such persons need inner healing. 
As a result of the current happenings in the world, healing and deliverance have become one of the most effective ways to win souls for Christ. Is this the only way? No! Most people are hurting and in dire need of a solution. And if as a man of God, you do not provide or proffer a solution to the problem, you lose them to the world. Hence, the manifestation of the healing and deliverance ministry becomes one of the ways to convince these people of the reality of the Father, the Son and the Holy Spirit.
Jesus' Healing And Deliverance Ministry

See a good example in the gospel of Acts 10:38 "How God anointed Jesus of Nazareth with the Holy Ghost and power. Who went about doing good and healing all that were oppressed of the devil for God was with him". the last phrase of this verse 'for God was with him' indicates that the physical manifestation of the power of healing and deliverance is one way to tell that God is with a man. In other words, Jesus would not have been able to win the souls he won those days if there was no physical manifestation of such power. For example, healing the blind, curing deafness, leprosy and paralysis and miracles such as providing physical food for the 5,000.
However, one striking thing about his ministry is that his healing and deliverance ministry consisted of healing not only the sick but also delivering those who were dead. God's compassion for all his children is revealed in the human touch of Jesus, in the restoration to the community of those considered outcasts, and in the salvia healing of sin and death. It is therefore important to understand that God is the healer and the deliverer. Healing and deliverance are not more of a process but can only be administered through the person of Jesus Christ.
Therefore, in desiring to minister or receive healing and deliverance, we must learn to focus our faith on him. By always remembering that healing and deliverance come from his presence and not from our mere human beliefs. 1 Corinthians 2:5 "So that your faith might not rest in the wisdom of men (human philosophy), but in the power of God. Jesus Himself gave the pronouncement in Mark 16:18 hence, the purpose of this healing and deliverance ministry is to walk people into freedom through healing and deliverance by faith.
On the other hand, a lot of people are hungry for the full manifestation of the life of Jesus in their lives. But are restricted by fear, anger, immorality, lies, cheating, unforgiveness and depression. This and many more are evidence that the devil has gained control over such individuals and no matter how they try to live a life that pleases God, a strong force keeps holding them back. More of the reason why we are focused on healing and deliverance in this ministry.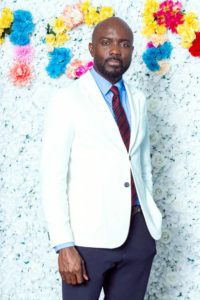 Lead Pastor and Coordinator of Healing and Deliverance Ministry 
In addition, God's people are being liberated, restored and set free as seen from the testimonies, we receive daily regarding healing and deliverance.
Healing soaking prayer what is it? It is simply a prayer you make by coming into the presence of God with the intent of experiencing his compassionate, revelatory, healing and deliverance touch. Allowing his compassion to heal your heart and refine your soul and thought pattern. Where you can wholeheartedly ask for the cause of some infirmities in your life. And when revealed can be resolved through prayer which in the long run brings about healing and deliverance.
You may be confused on how to go about a healing soaking prayer, consider taking these steps and if you still want to talk to someone please contact +18325988144 or send a mail to dec2one@gmail.com
Find a quiet place
Listen to worship songs
Try to take away every thought from your head
Invite the Holy ghost by asking him to soak you in his presence
Let you gaze be upon Him
Open yourself to believe that He is working on you
Spend time by waiting in His presence
Sit and watch His transforming power
Observe these steps and your life will be transformed through soaking in His presence. You will be equipped to impact your world and be given the chance to see the world through Jesus' eyes.
Other prayers you can pray to minister healing and deliverance to your soul are deliverance prayer. These prayers are targeted towards hindering the arrows of the enemy against your life. Evident through witchcraft and other demonic means. Our deliverance prayers are effective prayers against foundational and spiritual problems.
Every Friday at 7 pm is our Solution Service where intense prayers that are often directed towards a particular physical ailment, injury or spiritual affliction are made.
You can choose to join us live on Youtube and Facebook or visit us at No 13155 Westheimer Rd, Suite 23 Houston Tx, 77077 USA
What Are Foundational Problems?
Foundational problems are problems that were caused by your ancestors or by your immediate parents. These problems are generated at your birth and also includes their lifestyle before and after your birth. This includes; demonic burials, blood covenants, idol worshipping and the likes of it. 
Most people think that foundational powers and witchcraft activities are more common with the Africans. But that is an act of stereotyping, in fact, in the Bible, every town or city where Jesus preached had a spiritual and physical need that needed to be addressed through healing and deliverance. 
More terrible to note is that foundational problems are devastating problems and are subtle in the lives of individuals where it operates. That is why many people who are caged by it are not bothered about it while it continues to destroy their destinies. And until you identify the problem and take-out time to address these issues through fire prayers, you will not experience tangible progress and breakthroughs in life. 
The life of Gideon in the book of Judges chapter 6 is a good example. In order for God to use him to deliver the Israelites from the hands of the Midianites, He had to categorically instruct him to take down the altar of Baal in his father's house. Was Gideon faithful to these idols? No, but because his father's house identified with these idols, It became a hindrance to what God wanted to use him to do. But right after the altars were destroyed, God reestablished his covenant with his people and gave them victory over the Midianites through Gideon's leadership.
In addition, another idol in the life of a man is sin. Which root cause can be traced to the inability to accept Jesus Christ as your Lord and saviour. Sin paves way for foundational problems to take hold of your life. With sin in your life, there are many good things it can hinder from happening to you including healing and deliverance.
For example, Samson in the book of Judges. Was he called? Yes, was he anointed? Yes, but he allowed the desires of the flesh to open up doors for the enemy to afflict him and cut short his destiny. So many Christians today are like Samson who out of ignorance gives room for foundational powers to take hold of their lives.
Let's find out more…
Sin Opens You Up To Foundational Problems
Sin is an express gateway to foundational attacks and problems to take root in your life. It opens doors or gates in your spiritual hedge, allowing spiritual pollution to enter, thereby causing spiritual as well as physical problems. As a result, you hover here and there seeking healing and deliverance. Sin can actually make you sick spiritually, mentally, emotionally, and physically.
There is no "safe dabbling" or "demon free zone" when it comes to associations with the powers of darkness. Sins, wounds, and hurts are always barriers that separate you from approaching God or from feeling connected to Him. These dark influences in your life (at times resulting in bondage) hinder or prevent you from being restored to your rightful relationship with the Lord. From owning what God has given to you, from hearing His voice and knowing His will for your lives. Dark influences severely restrict your ministry; they keep you in bondage and prevent God's healing and deliverance power from working in you. 
Subsequently, when you finally decide to walk the path of light, you realise that these mistakes have cut so deep into your life that all you do is sit in painful regret. At this point, what you need is inner healing. A type of healing and deliverance that comes from the consistent study of the word of God.
Inner healing is a session of the healing and deliverance ministry that has to do with emotional hurts, past mistakes and experiences that are rather more emotional than physical. It engages the use of prayer, forgiveness, repentance, hurtful lies. And replacing them with truth and processing painful memories to bring emotional and spiritual healing.
Not only do you need healing and deliverance from a physical ailment or spiritual affliction but also, from hurt and past experiences. This type of healing and deliverance is known as inner healing. This is where the word of God is applied with words of prayers are administered. 
When your soul is wounded, it opens your mind up to demonic interferences. And hinders you from accessing that which the Lord has planned for you. Is it wrong to feel emotional hurt? No, because we are humans and are wired as emotional beings. But it becomes a problem when you continually dwell on these painful experiences that end up making you feel rejected, ignite hurt, pain and anger. 
If you are experiencing such and confused on how to heal from these wounds, the best way to find true inner healing is, to be honest with yourself about what you feel and go to God with those things, open-heartedly, seeking answers. His words according to Paul in Hebrews 4:12 "…is living and powerful, sharper than any two-edged sword, piercing until it divides soul from spirit, joints from marrow and it can judge the thoughts and intentions of the heart." His word will give you the answer you see. 
No doubt, the Bible is a supernatural and wonderful spiritual book that brings true healing and deliverance. The word of God is His voice and His voice has powerful creating and healing power. 
So, if you need inner healing and would like to speak with someone to guide you, please contact our healing and deliverance coordinator.
BY FAITH, HEALING AND DELIVERANCE ARE YOURS
For without faith, it is impossible to please God. The word of God is the basis of our faith in God, "faith is built by hearing and hearing the word of God". Therefore, healing and deliverance are two central parts of our salvation in God. And one of the ways to activate the blessings of God and salvation benefits in our lives is by building our faith. You cannot build your faith outside of the word of God, because the word of God is a strong tower, the righteous run to it and is safe. 
Opening yourself up to the word of God is the only way you can have access to healing and deliverance. This is because his word is alive and active. God wants to see everyone set free. Walking in peace, prosperity and enjoying his blessings, after all, that is what Christ died for.
But how do you get to the place where you can see the miracle of healing and deliverance happen in, around and through you? It begins with the transformation and renewing of your mind. Faith is based on knowledge and everything we need to know to be a victorious Christian is explained in God's word. See what apostle Paul said in 2 Peter 1:3-4 "according as his divine power hath given unto us all things that pertain unto life and godliness, through the knowledge of him that hath called us to glory and virtue: Whereby are given unto us exceeding great precious promises: that by these ye might be partakers of the divine nature, having escaped the corruption that is in the world through lust" 
The word of God opens you up to the basic truths of life, and if properly understood and applied, will make a huge difference in releasing His power and leading you to receive your healing and deliverance. 
Our Healing and Deliverance sessions
Of course in the presence of God healing and deliverance can be ministered even if the purpose of the gathering is different. As such, in Omega Fire Ministries Houston Tx, there is no specific day for healing and deliverance service. Our church service activities are designed in such a way that healing and deliverance can be administered to the hungry at all times. 
Here is a list of what our church activity looks like:
1st Service 9 am
2nd Service 11 am
TUESDAY SERVICE
Bible Study 7 pm
FRIDAY SOLUTION SERVICE
Prayer and deliverance 7 pm
We are open from Monday to Saturday. You can call this number +18325988144 to make appointments. And on Sundays, we are open to hearing from you after services.
REGULARLY Scheduled H/D Sessions
Tuesdays at @7pm is our bible study time-tagged wisdom session. We believe that hearing the word of God is one way you can experience healing and deliverance. "So, then faith comes by hearing and hearing by the word of God" Romans 10:17
Every Thursday at 7 pm is a Red-Hot prayer service. Specifically meant for power-packed prayers. People have been healed and delivered over the years as a result of this weekly activity. Click here to see a list of our testimonies.
The additional time where we conduct healing and deliverance is on Sundays at 10 am during celebration service.
HEALING AND DELIVERANCE TRAINING
Healing and deliverance no doubt are two parts of our salvation experience. Therefore it pleases God to heal and deliver you from every disease as well as to set you free from the shackles of the enemy. 
Having faith on another hand is one of the ways you can activate the blessing of healing and deliverance in your life. 
How do you activate your faith? You activate your faith by hearing the word of God Romans 10:17. With the Bible as our standard for living, we use the word of God to build foundations of faith. That way, you can have access to the healing and deliverance power of God. 
By the consistent study of the Bible, you are able to believe that if God did it for his people in the Holy Bible by intervening for them, then, He will do it for you now. See God set you free and walk you into peace, prosperity and blessings!.
We are overly excited to see and hear from you soon, reach us by contacting: +18325988144 or visit us at No
13155 Westheimer Rd, Suite 23 Houston Texas
77077 USA
GOD BLESS YOU!!!