church on time, Service on time
We offer pick up. Kindly call us to schedule a pickup to any of our services.
WE CAN'T WAIT TO SEE YOU.
super
sunday
Sunday is a Super Services, an
anointed service filled with
great singing and dancing, the
word of God is preached with
power, coupled with fervent
praying and demonstration of
the power of the holy spirit in
healing and deliverance.
bible
study
Our Tuesday Bible study tagged
"Word Encounter" is our
interactive bible study where
we get deep in the word of God.
This service is very lively as a
member can ask pertinent
biblical questions or questions
about life issues.
SOLUTION
SERVICE
If you love prayer, you would feel
at home here. Every Friday @
7 pm, believers gather and lift
their voices in worship. We roar in
worship. In this service Pastor
Rich, leads you in 90mins of
intense prayer and often ministers
deliverance as the spirit leads.
Every Friday @ 7 pm, men and women gather for 2 hours of RedHot, old-fashioned praying, tagged Solution Service. Real Prayer is not common; Here, we travail until we prevail. Without controversy, we learned, "if there is a man to pray, there is a God to answer" Join us this Friday; let us cry out to God. Nothing shall be impossible Luke 1.37
This prayer Bootcamp is strictly for intercessors. The Lord spoke to pastor Rich to raise a praying army with "military discipline." So, every other Friday @ 10 pm, intercessors gather at the UPPER ROOM, giving themselves to praying in tongues hours non-stop for the church and its members. The discipline that comes with being a part elite praying army will indeed further your walk with God through prayer. Call us to learn more, 1 (832) 598-8144
Things to Know about Church Services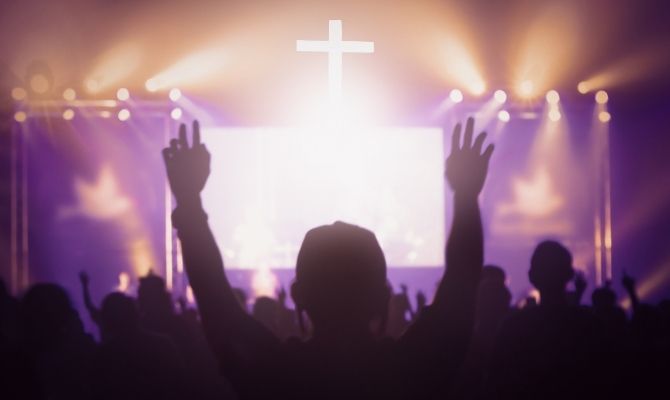 Things to Know about Church Services; Church service is a formal gathering of Christian worshippers who often gather in a building weekly or daily.
These services comprise of believers gathering in one accord to study the word of God and get encouraged in the Christian faith. it goes beyond a service held in a well-structured physical building. It is a religious gathering filled with the ecstasy of enjoying intimacy with God. And most times, with the advent of digital marketing, church services can now be held on social media – Facebook, Instagram, YouTube, Twitter and website platforms. In order words, church services has gone beyond holding meetings in physical structures to being virtual, hence, virtual church service.
Since a place does not affect the church service, it is the program itinerary that defines what a church service is all about. Let's look at a brief history.
Most of Jesus Christ's teachings while on earth was done in public gatherings. Even before then, the Jewish people always gathered in the temple to commune with God.
After the coming of Jesus Christ, in a bid to spread the gospel, his disciples started forming groups and churches where they can hold church services, share teachings, discuss topics, pray and sing.
Fast forward to the contemporary church service, it all began during a movement known as the Jesus movement. Where different denominations were established. This movement paved way for a variety of music styles in church service, such as Christian rock and Christian hip-hop.
And today, church service has moved from the traditional style to the contemporary model of conducting a church service. To add that, church services are now held online on different social media platforms.
Things to Know about Church Services Types
A close look at the article
non-denominational
will give you an insight that the church falls under two categories – the denominational and the
non-denominational.
This goes a long way to define the activity line-up or program itinerary for every church services.
A lot of rituals go down in a church service, ranging from the music sung by the choir or congregation with the presence of instruments such as the piano, modern bands, classical instruments. Hymn recital, prayer service, reading of scriptures, taking of holy communions, collecting of offering, Sunday school classes either before or after the main worship service.
All these activities are greatly influenced by the church's denomination but a common feature is that all are means through with believers' worship and communicate to God.
To engage members and help them keep to their faith, church services typically includes: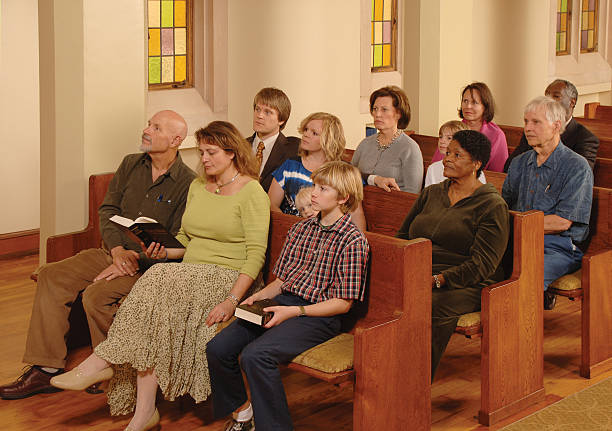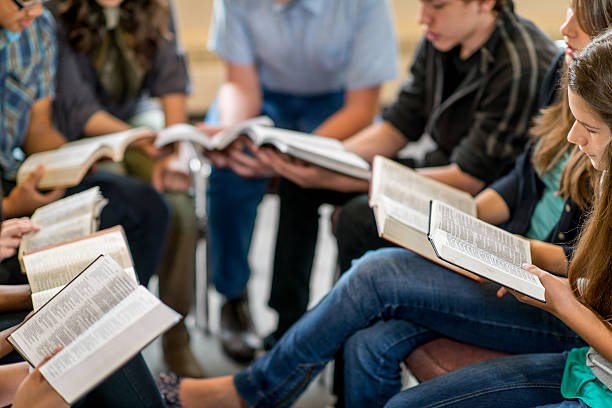 How well do you enjoy church service? Does it seem like the conventional corporate gatherings you attend in church or there's more to it? Depending on the meaning you give to it, here's a general notion. A church service is characterized by moments of communal worship mostly held in a secluded building known as the church building which could be a temporal or permanent building.
However, church services do not exclusively occur on Sundays as other churches worship on Saturdays like the Seventh Day Adventist. In times of war situations such as the Ukraine Russian war, church services are held in secluded places.
STANDARD Things to Know about Church Services
Church services as mentioned earlier varies, these variations come with a liturgy of rituals and more complex ceremonies. A church service can be formal or informal for example, in a large building or in a small living room.
Whichever, there are certain elements that recur in most church services
Other standard things to know about church services are:
> Singing
> Communion
> Offerings and
> Baptisms
Things to know about church services though culture, denomination and geographical location may affect the liturgy of church services, what matters most is that in every church services there is the unity of the spirit. So, are you looking for a church that conducts services that best defines your belief? Visit Omega Fire Ministries Houston a house of worship, transforming lives with the word and manifesting the power of the Holy Spirit through healing and deliverance.
CHURCH SERVICE TIMES VARY
Church service times are an essential aspect of the worship experience for many people. These times serve as a guide for individuals looking to participate in religious activities, and they vary depending on the denomination, culture, and location. For some, the service times are a set schedule that is adhered to each week, while for others, it can change depending on special events or holidays.
The traditional Christian church service typically takes place on Sunday mornings. In the United States, Sunday services typically begin between 8:00 am and 11:00 am and last between one to two hours. This time frame allows individuals to attend church before or after other weekend activities such as brunch, shopping, or sporting events.
However, some churches such as OFM Houston have expanded their service times to include additional days of the week or to offer multiple services on Sundays to accommodate the schedules of their congregation. This may include a midweek service, typically on Tuesday evenings, or a Friday evening service, which is often referred to as a "Bible Study Service" and "Prayer and Deliverance Service".
Service times may also differ depending on the denomination. For instance, some Protestant churches have shorter services that last around an hour, while others, like the Catholic and Orthodox churches, have longer and more elaborate services that can last several hours.
In addition to traditional church services, OFM Houston offers specialized services for specific occasions such as weddings, funerals, and holidays. These services may take place at different times, and the length of the service may vary depending on the event.
It is also essential to note that since the COVID-19 pandemic, church service times have been affected in recent years. Many churches including OFM Houston have had to adjust their service times and implement safety protocols such as social distancing and wearing masks. Some churches have even moved their services online to allow their congregants to participate remotely.
In conclusion, church service times play a vital role in the religious experience of many individuals. Whether attending a traditional Sunday morning service or midweek service, the time and length of the service can vary depending on the denomination, culture, and location.
CHURCH SERVICES LIVE ONLINE ATTENDANCE
In recent years, the concept of attending church service online has become increasingly popular. With the advent of live-streaming technology and the rise of social media platforms, people can now participate in church services from the comfort of their own homes, regardless of their physical location. In this article, we will explore the benefits and drawbacks of attending church services live online.
THE BENEFITS OF ATTENDING CHURCH SERVICES LIVE ONLINE
One of the most significant advantages of attending church service online is convenience. Many people are unable to attend church in person due to various reasons, such as distance, illness, or work obligations. With live streaming, people can tune in to the service from wherever they are and participate in the worship and teachings.
Online church services are open to anyone with an internet connection, and this has made it possible for people with disabilities or those living in remote areas to participate in church activities. In addition, online services often provide closed captioning or sign language interpretation, making them more inclusive to people with hearing impairments.
Live streaming church services also provide an opportunity for people to connect with others who share their faith. Many online services offer interactive features, such as chat rooms, where people can connect and discuss their thoughts and feelings about the service. This creates a sense of community and fellowship, even among people who are physically distant from each other.
However, there are also some drawbacks to attending church service live online.
DRAWBACKS OF ATTENDING CHURCH SERVICES LIVE ONLINE
Lack of Physical Presence
One significant disadvantage is the lack of physical presence and interaction with other believers. The church is more than just a building; it is a community of people who come together to worship, fellowship, and support each other. Online church services can provide a way to participate in worship and teaching, but they cannot fully replace the sense of community that comes with physically attending church.
Another disadvantage of attending church service live online is the potential for distractions. It can be challenging to focus on the service when you are sitting in front of a computer screen. It is also easy to get distracted by other tasks or notifications on your computer or phone, which can take away from the worship experience.
Finally, attending church service live online can be a convenient and accessible way to participate in worship and teaching. It can also provide a sense of community and connection with other believers. However, it cannot fully replace the physical presence and interaction that comes with attending church in person. Ultimately, it is up to each individual to decide what works best for them and their spiritual journey.